Discover more from Stained Page News
Cookbook fans, you have come to the right place.
Over 12,000 subscribers
Howdy cookbook fans!
Just gonna get into it this week! As always, send me tips if you got 'em. And subscribe to the paid edition for extra cookbookery content! Okay, let's go.
---
Death & Co. Book #3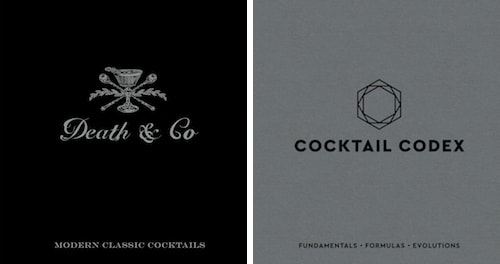 As mentioned in last week's paid issue (subscribe, if you want!) the team behind the blockbuster Death & Co. cocktail books have signed a deal for their third book. Golden Age will be written by David Kaplan, Alexander Day, and Nick Fauchald for Ten Speed. I reached out to Fauchald for additional details, and here's what he told me:
We're still developing the concept, but the book will be a continuation of Death & Co, with a deeper dive into the philosophies, techniques and ingredients that all of the D&C locations (NYC, Denver, LA, and more to come) use. Golden Age will also build on the concept laid out in Cocktail Codex. The book will contain all new recipes, of course (hundreds of new cocktails have been created since the publication of the first D&C), as well as a lot of content geared towards the home bartender and making great drinks for a crowd. 
Cocktail Codex won the most recent James Beard Foundation Award for Cookbook of the Year, so cocktail nerds: get excited.
---
UK Chef Gary Rhodes Dies at 59
British celebrity chef Gary Rhodes has died, collapsing after a day of filming in Dubai. The folks at ckbk have written about his legacy, including the 20+ cookbooks he wrote over the course of his career, noting he was "regarded an ambassador for British cuisine." And Jamie Oliver notes Rhodes was a huge inspiration to him, writing on Instagram, "He reimagined modern British cuisine with elegance and fun." Rest in peace, chef.
---
Best of 2019 Bonanza!
Starting to notice trends? There's one major fall release that's on hardly anyone's lists. 👀
---
Check this out!
What do our customers love this holiday season? Here's the countdown so far! .
Maybe they are not all being given as gifts. After all that shopping for presents, who doesn't want to treat themselves?
.
Here you can see what the serious cooks want. 👩🏽‍🍳 👨🏾‍🍳 🍴🔪📕
.
Link to all in our profile.
.
#cookbooks
#nycbookstores