Discover more from Stained Page News
Cookbook fans, you have come to the right place.
Over 12,000 subscribers
Does Staying at Home Signal a Cookbook Boom?
Australia and the UK say...maybe.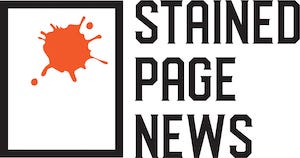 ---
Howdy cookbook fans!
I hope this email finds you well. I am running LATE! today because…there was a lot to get through, and also I had to parse some numbers (see below). So anyway, I will keep it short, but just know I am glad you're here. On to the news!
---
Will Staying at Home Lead to a Cookbook Boom?
A question I've been keeping an eye on. With people staying home and cooking more than ever, what does that mean for cookbooks sales? And now, a couple data points:
First! According to Nielsen Bookscan via The Sydney Morning Herald, Australians have spent $1.1 million on cookbooks ($788,916 USD) since May 9 (Mother's Day, in the US and Australia). That's "almost 40 per cent more than last year." And then…the stats get a little fuzzy:
The turnaround has come at a critical time for publishers, according to Bianca Whiteley, territory manager of Nielsen Book Australia, who says food and drink book sales were down nearly 40 per cent in late March. A dramatic flip in early May, coinciding with the leadup to Mother's Day, has seen that same category in double digit growth since.
Second! I went looking for that release and didn't find it, but I did find more Nielsen data from the UK. A survey of over a thousand UK adults (PDF) found that two-thirds of readers have "indicated that their non-fiction book interests have changed since lockdown, most commonly being more interested in food/drink books." (Other lifestyle categories follow food and drink.) Interest doesn't necessarily means sales, but.
Can we expect MONSTER SALES this fall? To my mind it's still very much in the air, but I don't think this data says no. So, cautiously, maybe. Will bring you more numbers as I find them!
---
Jamie Oliver's 7 Ways Debuts at #1 in the UK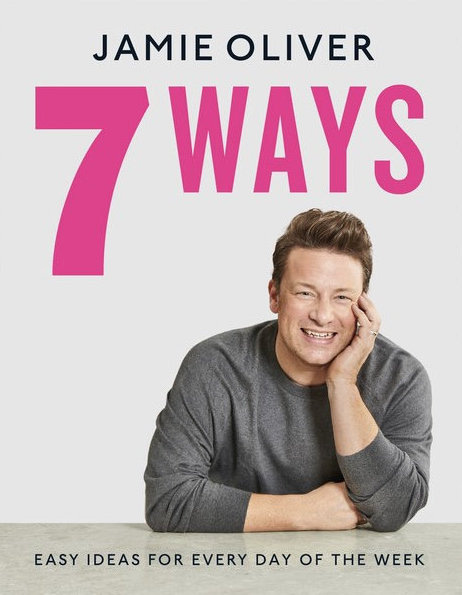 I don't think people in the US get quite how popular Jamie Oliver is in the UK. His new cookbook 7 Ways sold 34,241 copies in its first week, not only topping the UK charts but marking the formerly-Naked Chef's SIXTY-SEVENTH WEEK in the top spot over the duration of his career, reports the Bookseller. This is not an anomaly: 7 Ways, a collection of weeknight dinners, is part of a trilogy of sorts, along with 5 Ingredients and Veg, both of which also debuted at number one. Congrats to Jamie.
---
Cookbook Author Gretchen McHugh Dies at 78
Gretchen McHugh, photographer and author of The Hungry Hiker's Book of Good Cooking, has died at the age of 78. First published in 1987, the book remained in print through 2007 and was self-published by McHugh's family in 2012. Per her obituary, "the rigors of raising children and preparing tasty, inexpensive food in the wild led her to study cooking and, finally, to write the defining outdoors cookbook." Rest in peace.
---
Every Black cookbook author has a story that will make your mouth drop…Whether it's about money or marketing or having to fight for this or that recipe, we all have a story. There's a different standard for us, and a box we get put in.
—Nicole Taylor, author of The Up South Cookbook, on the experiences of black cookbook authors. [NYT]
---
---
Fall Cookbook Previews 2020
I'm not the only one previewing fall titles! Here's a look at what some other folks are excited about this year:
Publishers Weekly's Fall Preview
Kitchen Arts & Letters
---
And that's it! I will see Friday folks Friday. If you'd like another issue of SPN Friday, perhaps become a paid subscriber? Okay! Great. Have a good week.
---