Discover more from Stained Page News
Cookbook fans, you have come to the right place.
Over 12,000 subscribers
Drew Barrymore's Cookbook Club; New Molly Yeh
Plus: have I mentioned fall cookbook preview is coming?!
Howdy cookbook fans!
---
Drew Barrymore's Cookbook Club
Drew Barrymore is launching a cookbook club! Ahead of the September 14 launch of her CBS produced-and-distributed daytime show The Drew Barrymore Show, the actress and celebrity wine producer announced a few digital series running on her YouTube channel. As she says in the video above:
We're also going to be doing Cookbook Club because I love cookbooks. I'm an avid reader of them, and I want to talk to other people who feel the exact same way as I do. We're going to bring you lots of tips on cookbooks.
Deadline adds that Barrymore will share her "passion for cooking with a fellow foodie as they swap recipes, share tips and whip up dishes for viewers to create at home along with them." No word if this will function much like existing cookbook clubs—often run by publications or libraries—in which a cookbook is chosen ahead of time so readers/viewers can cook along at home. There's also no word on which books Barrymore has chosen to feature.
Celebrity book clubs have proven quite popular, with stars like Oprah and more recently Reese Witherspoon promoting novels they love to high sales and sometimes lucrative TV and film deals. This is the first celebrity cookbook club I'm aware of, however. (Gwenyth Paltrow's goop website has a sporadic cookbook club, although it's unclear how involved Paltrow is herself.) This could mean $big things$ for whichever books get featured; stay tuned for more.
---
The physics of fire and heat remain universal. The most helpful thing is to study the design of the grill you're working with and figure out what features are used to achieve what ends. You just need to learn how to manipulate your grill to control the heat and maximize your fuel. A book, or at least a whole chapter in a book, can be written on this.
—Leela Punyaratabandhu, author of the new Flavors of the Southeast Asian Grill, on playing with fire. [F52]
---
Molly Yeh's
Home Is Where the Eggs Are
Coming 2022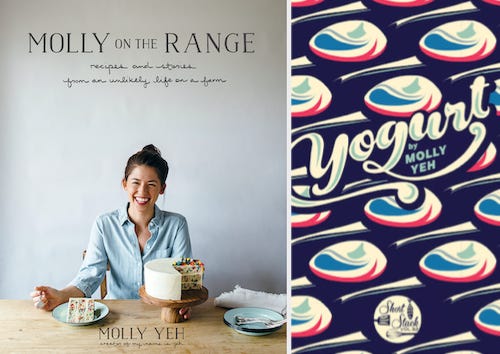 Cookbook author and the star of Food Network's Girl Meets Farm Molly Yeh is currently working on her third cookbook, Home Is Where the Eggs Are, for publication in fall 2022. (Yeh lives on a farm in North Dakota and refers to her husband as "Eggboy" on her blog.)
This will be Yeh's third cookbook; her first, Molly on the Range, was published in 2016 by Rodale, and her second, Yogurt, was a Short Stack Edition. Yeh is known for her recipes that mirror her Chinese/Jewish roots and her Midwestern farm life, as well as her meticulously-decorated cakes; no word on exactly what recipes this book will tackle but presumably there will be at least a few egg recipes. [Bustle]
---
I was able to work with a Latina editor who had previously lived in Mexico. So that was really great to my experience, because she was able to really get a lot of those little bits and pieces that someone else wouldn't have been able to. She also understood my Spanglish a lot. She understood what I meant.
—Esteban Castillo on the importance of an editor who gets you, upon the publication of his first cookbook, Chicano Eats. [Salon]
---
Check this out!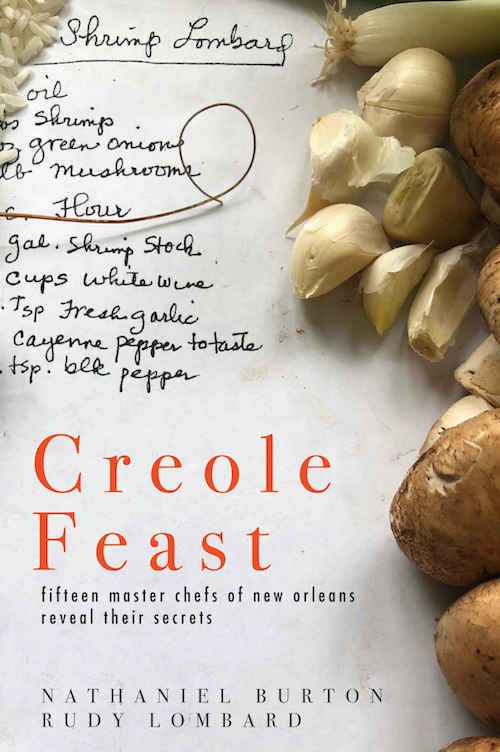 "Cookbooks are so egotistical and funny, I wanted to do a show where I kind of troll my own book."
—Pandemic book tours: Matty Matheson is making fun of himself and his upcoming book Matty Matheson Home Style Cookery on YouTube. [Fast Company]
---
Okay that's it! See Friday people Friday AND Monday!!! Subscribe if you want to see me then, too. And have a great week.