Discover more from Stained Page News
Cookbook fans, you have come to the right place.
Over 12,000 subscribers
Fall Cookbook Preview 2020: Restaurant & Chef Books
Day three here we go!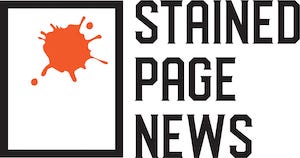 ---
Stained Page News Fall Cookbook Preview 2020
---
Restaurant and Chef Cookbooks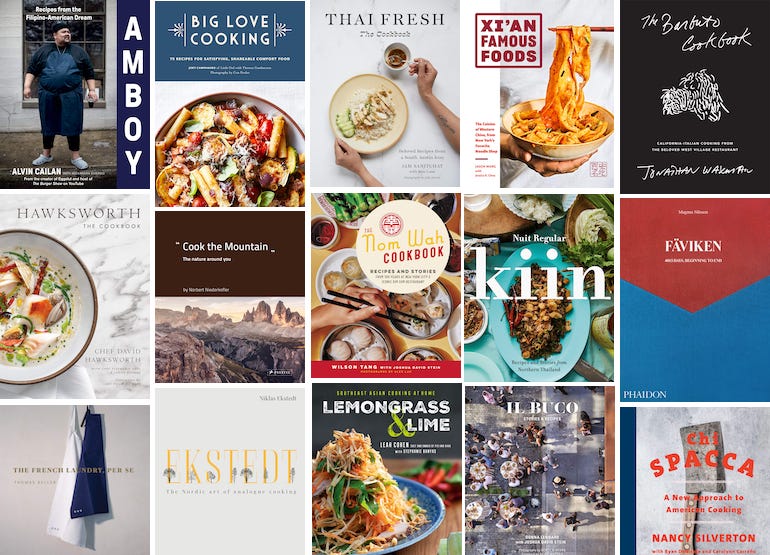 Amboy by Alvin Cailan with Alexandra Cuerdo
LA chef—formerly of Eggslut and currently of Amboy Quality Meats and Delicious Burgers—and The Burger Show host Alvin Cailan has written an autobiographical cookbook, an exploration of his cooking as a Filipino American ("amboy" is slang for an American-born Filipino). Recipes include Pan de Sal, his great-grandma's lumpia (!), his own riff on sarsiado (a dish of scrambled eggs, onions, tomatoes, and fish), and hopefully (fingers crossed?) a burger or two. Houghton Mifflin: August 25.
Thai Fresh by Jam Sanitchat and Kim Lane
This South Austin favorite is many things: coffee shop, vegan ice cream counter, Thai restaurant, neighborhood institution. This book covers them all, with recipes for favorites like mackerel in red curry, fried rice with grapefruit and pork belly, papaya salad, and mango lime ice cream. Check out a preview here. Self-published: September 1.
Big Love Cooking by Joey Campanaro with Theresa Gambacorta
Joey Campanero, chef of Little Owl in New York City, here shares recipes for family-style meals inspired by his restaurant and his Italian-American upbringing. Think ribolita, baked ziti, Sunday gravy, and Little Owl's crispy chicken. Co-written with Little Owl maître d' Theresa Gambacorta. Chronicle: September 8.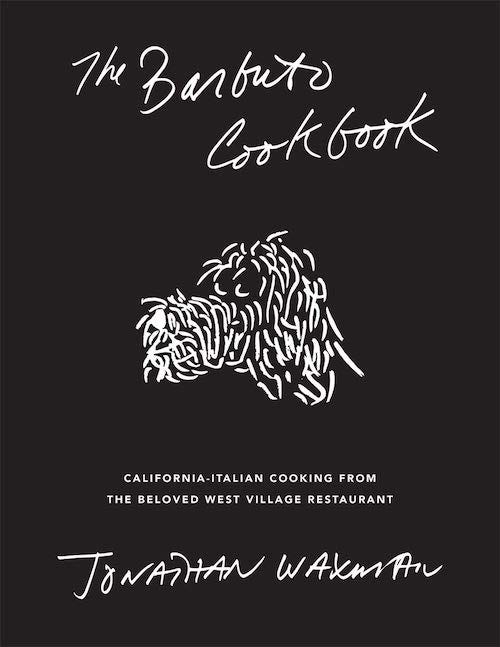 The Barbuto Cookbook by Jonathan Waxman
Adored New York city California-Italian restaurant Barbuto closed last year to much fanfare, but its dishes are not lost to the ages. Fans of chef Jonathan Waxman's famous roast chicken, kale salad, and gnocchi will be relieved to know that the book contains recipes for all. This has potential to be one of those cookbooks you see dog-eared behind the bar of your favorite neighborhood Italian spot in a few years. Abrams: September 29.
Lemongrass and Lime by Leah Cohen with Stephanie Banyas
In this cookbook, the Top Chef alum explores the flavors of Southeast Asia as she uses them in her restaurants while drawing on her mother's Filipino heritage. 125 recipes include "Lumpia to Burmese Eggplant Salad, Grilled Cod in Banana Leaf with Yellow Curry, Crisp Banana Fritters" and cocktails. Avery: September 29.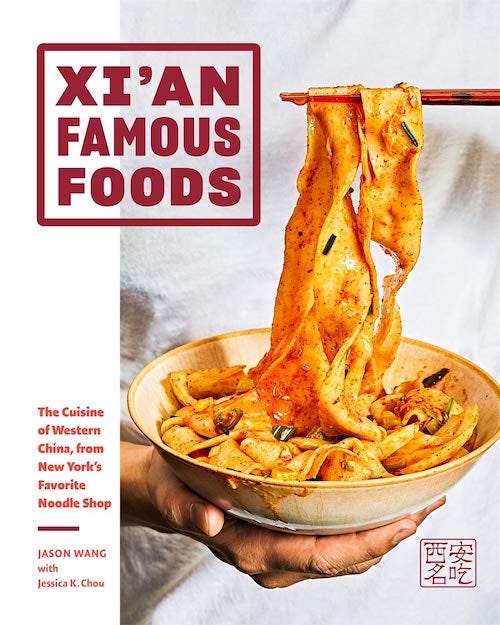 Xi'an Famous Foods by Jason Wang with Jessica K. Chou
One of the great joys of living in New York City* is proximity to a location of Xi'an Famous Foods and it's chile-slathered, hand-pulled noodles. Here, owner Jason Wang tells the story of how Xi'an started as a food stall in Flushing and now has noodle shops all over New York. The book purports to be the first book in English to focus on the cuisine of the Chinese city of Xi'an, and I haven't found any evidence to dispute that. *I don't live in New York City but I used to and it was great to live near Xi'an Famous Foods. Abrams: October 13.
Hawksworth: The Cookbook by David Hawksworth with Stêphanie Noël and Jacob Richler
Hawksworth at the Rosewood Hotel Georgia in Vancouver is a fine dining restaurant exploring the world of contemporary Canadian cuisine. This is a big, shiny restaurant book that explores dishes from the restaurant's menus, but a brief glance at recipes like a Provençale-inspired fish soup, delicata squash salad, and roasted vegetable sides show it may be more cookable than that genre typically suggests. Appetite by Random House: October 13.
Chi Spacca by Nancy Silverton with Ryan DeNicola and Carolynn Carreño
Like big steaks? The Italians know big steaks: specifically, bistecca alla fiorentina, the specialty of the house at Los Angeles restaurant Chi Spacca. The book focuses on meat, promising to teach you to cook "like an Italian butcher with recipes for meats, fish, and vegetables that capture the spirit of Italy." Also included: Nancy Silverton's steakhouse riffs on dishes like Caesar salad, creamed corn, and mashed potatoes. Knopf: October 13.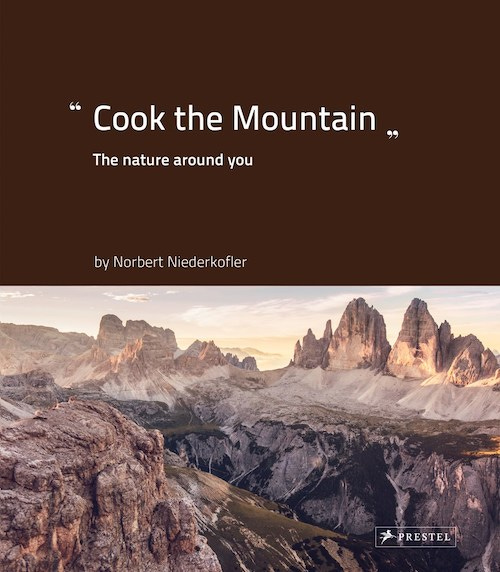 Cook the Mountain by Norbert Niederkofler
Norbert Niederkofler is chef at the 3 Michelin star St. Hubertus at Hotel Rosa Alpina in the Italian Alps, but the "cook the mountain" refers to his project dedicated to exploring the regional cuisine of the Alps. A two-book box set with 80 recipes and lots and lots and lots of gorgeous mountain photography. Prestel: October 13.
The Nom Wah Cookbook by Wilson Tang and Joshua David Stein
Nom Wah Tea Parlor opened in New York City's Chinatown in 1920. 100 years is a remarkable lifespan for a human being, let alone a restaurant, let alone a restaurant in the notoriously fickle Manhattan dining world. But Nom Wah continues to serve dim sum to generation after generation, and now they share their story (and their dumplings!) with readers. Harper Collins: October 20.
Toronto chef Nuit Regular owns several Thai restaurants with her husband Jeff, including Kiin. In the book of the same name, Regular explores the foods she grew up eating and cooking in Northern Thailand, with recipes for classics like "Steamed Chicken Dumplings, Vegetarian Golden Bags, Spicy and Sour Soup with Shrimp and Tom Yum Paste, Northern Beef Curry, Young Green Jackfruit Curry, Rice Vermicelli Noodles with Barbecue Pork, Five Spice Chicken with Egg, Papaya Salad, and Mango Sticky Rice." Penguin Books Canada: October 20.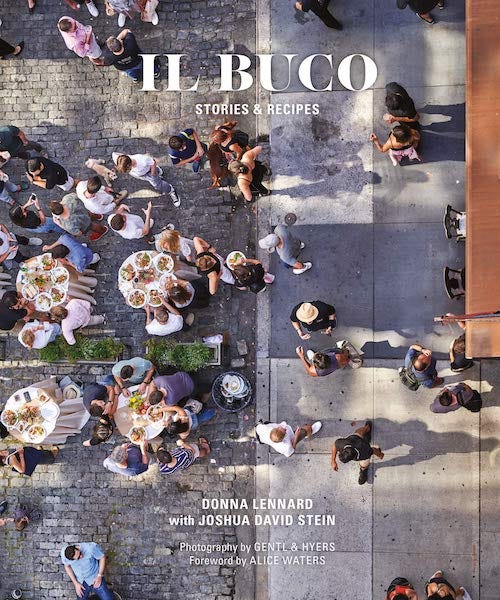 Il Buco: Stories & Recipes by Donna Lennard with Joshua David Stein
This farm-to-table Italian restaurant in Downtown Manhattan is celebrating its quarter-century with some stories to tell. Featuring a foreword by Alice Waters and recipes from alumni including chefs like Ignacio Mattos (Estela), Justin Smillie (Upland), and Sara Jenkins (Porchetta), the book offers owner Donna Lennard's particular vision for this vintage shop-turned-beloved restaurant. Harper Design: October 27.
Ekstedt: The Nordic Art of Analogue Cooking by Niklas Ekstedt
Ekstedt is a one Michelin star restaurant in Stockholm, where chef Niklas Ekstedt cooks all of the food over wood fire (I guess that's what they mean by "analogue"). The book focuses on seasonal cooking inspired by traditional Swedish dishes, with photography by David Loftus. Bloomsbury Absolute: October 27.
The French Laundry, Per Se by Thomas Keller with David Breeden, Corey Chow, and Elwyn Boyles
In Thomas Keller's first cookbook in eight years, he explores the relationship between his two bicoastal flagship restaurants: The French Laundry in Yountville, California, and Per Se, in New York City. The book contains 70 recipes from the restaurants, as well as 40 recipes for home cooks for kitchen elements like stocks, pickles, sauces, and more. Artisan: October 27.
Fäviken: 4015 Days, From Beginning to End by Magnus Nilsson
Magnus Nilsson shuttered his remote fine dining restaurant in Sweden in 2019, and this book, his fourth, tells the story from start to finish (you know, as the title says). With gorgeous photography from Erik Olsson, think of this as an extremely fancy restaurant scrapbook. (Also, shout out to Nilsson's Nordic Cookbook and Nordic Baking Book for being super accessible home cooking cookbooks, a rarity among chef cookbook authors.) Phaidon: November 11.
---
Stained Page News Fall Cookbook Preview 2020
---
Disclaimers! I have not yet seen copies of all of these books. Everything written here is based on what I know about the book right now. At the end of the season (early December), I'll write a list of my best cookbooks of 2020, which will reflect my experience reading and cooking from these books. Anything in "quotes" is publisher's copy. Books are listed in order of publication date, not preference. Please be kind about the categories, I had to divide them up somehow and many books fit in multiple categories. And while I did try to be thorough, I'm sure I missed some titles. Can't be everywhere at once. This post contains affiliate links through bookshop.org. If you purchase a book after clicking one of those links, I'll receive a commission, which helps me keep Stained Page News affordable.
---