Discover more from Stained Page News
Cookbook fans, you have come to the right place.
Over 12,000 subscribers
Roman-gate Takes; Hints of Fall Cookbooks
Ottolenghi! Tailgating food! Kids' cookbooks!
Howdy cookbook fans!
Before we get to the controversy of the day, just a quick note to say hi. How are you? I hope you've been well since I last popped up in your inbox. There's a lot today, so no recipe. I think it'll be worth your while, though, because we have THE FIRST GLIMPSES OF FALL COOKBOOK SEASON. Gonna be a good one, folks. Especially if your kids like to cook. Get excited.
As always, if you would like to see me in your inbox again on Friday (and every subsequent Friday), you may become a paid subscriber by clicking the big red button below. And now, on to…the big news.
---
The Alison Roman/Chrissy Teigen Takes Arrive
Hi— ICYMI, over the weekend there was a bit of a twitter conversation where I was rightly called out for disparaging remarks I made regarding Chrissy Teigen and Marie Kondo. Even if you didn't hear about it (!), I feel like this was too important not to share here. I know this is a lengthy note (succinctness has never been my strong suit). I appreciate you taking the time to read.
WELL. After newsletter went out Friday, Twitter got ahold of Alison Roman's The New Consumer interview and went to town. I won't get too deep into it, but in sum:
In the interview, Roman criticized two women of Asian descent (Chrissy Teigen and Marie Kondo) for having product lines before mentioning she was launching her own collection. (There were other criticisms, but I'm trying to be brief.) Over a series of tweets, Chrissy Teigen expressed her disappointment in Roman's words…and also revealed she's a producer on the show Roman mentioned in the interview. Roman tweeted her first apology. Teigen made her Twitter private. Roman issued a second, longer apology (click through IG above). Teigen made her Twitter public again and responded to the apology. There was also a lot of noise on Page Six.
But that's not what we're here for. We are here for the takes. It seems this controversy has made some room for—well, you name it. Essays on viral recipes, cultural appropriation, selling out, snobbery. Here's what's worth your time:
---
Ten Speed and Clarkson Potter Drop Fall Catalogs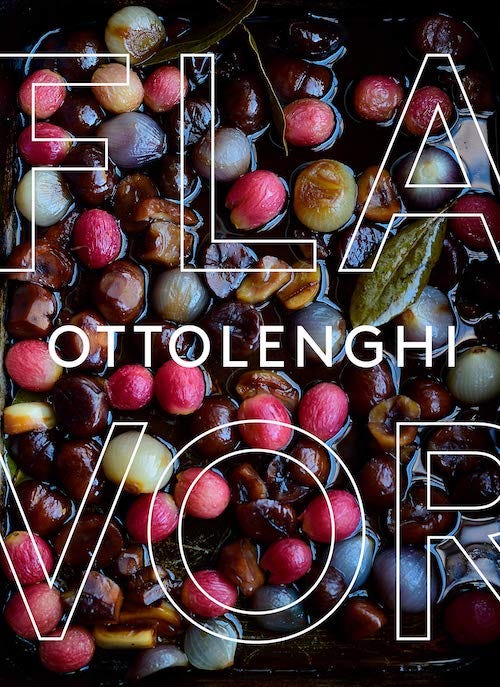 The above was the shot. Here's the chaser: I got ahold of Ten Speed and Clarkson Potter's Fall catalogs yesterday! These two, both under the Crown Publishing umbrella, are responsible for a large number of cookbooks published in the US each year. Here are some highlights of what we're looking at for fall:
Ten Speed:
Clarkson Potter:
Publishers! Email me your catalogs, I'd love to list highlights.
---
New Enrique Olvera Cookbook: Pujol Veinte
Desde
@pujolrestaurant
queremos celebrar estos primeros veinte años compartiendo esas enseñanzas y conexiones que ahora valoramos más que nunca. LINK EN BIO.
To celebrate twenty years of Pujol, his Mexico City flagship restaurant, world-renowned chef Enrique Olvera will release Pujol: Veinte. Click through the Instagram above for a video preview. Per the restaurant's website, "VEINTE is a tribute to our farmers and producers. This book is about their stories and their knowledge. A knowledge that echoes vibrantly in every wall of our kitchen." It seems it will be available in English and Spanish. November 2020, more details to come.
---
Check this out!